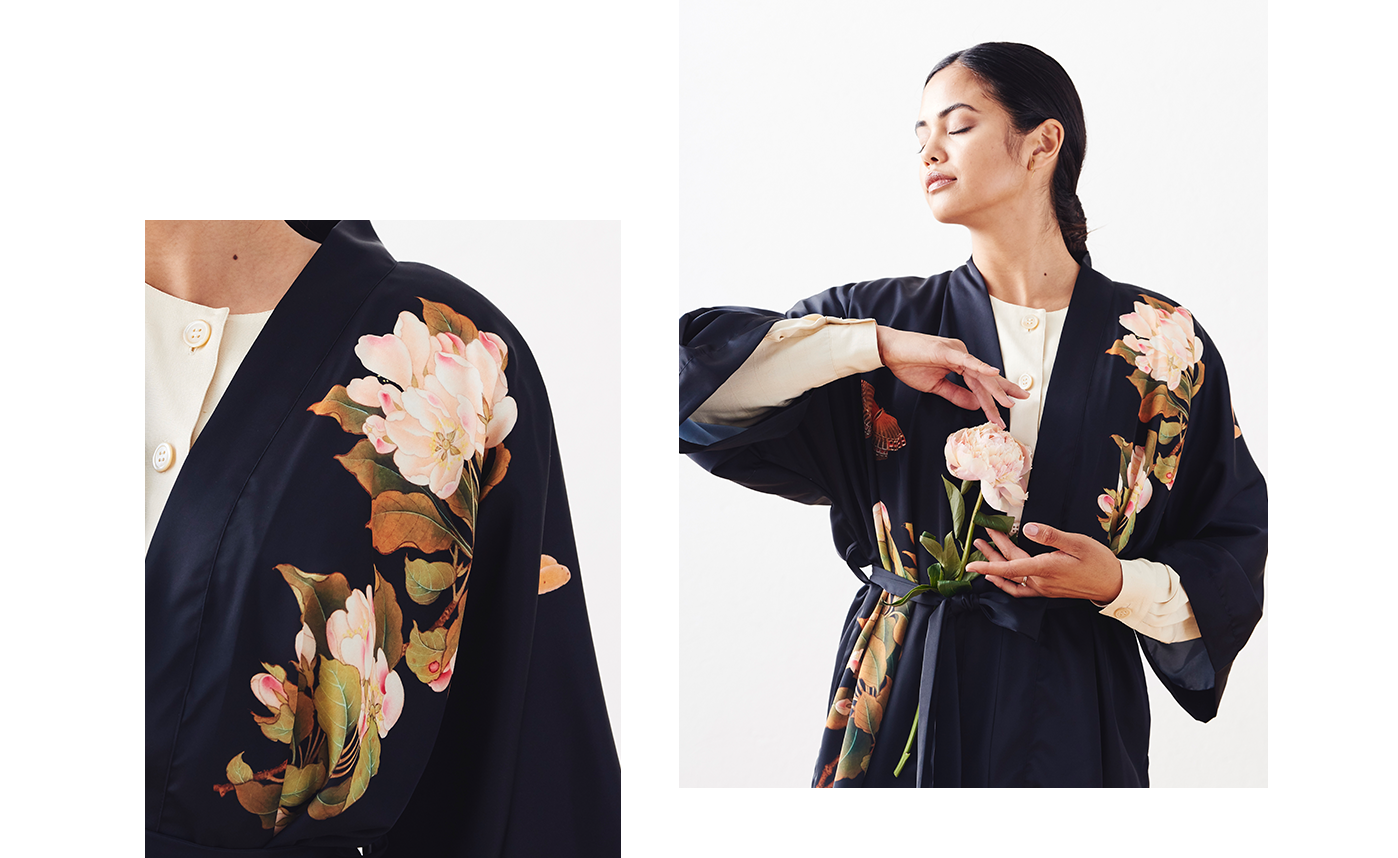 "I absolutely adore this kimono—the emerald color is stunning, the print is truly a work of art, and even if I'm just lounging at home or getting ready in the morning, it makes me look and feel positively regal. (Even my seven-year-old gave me compliments!)..."
"This kimono is so amazingly beautiful. A truly beautiful piece of art.Wear-ability, comfort, fabric, color print, lined details and extraordinary velvet touch.It is so nice to see the passion in this selection.Thank you."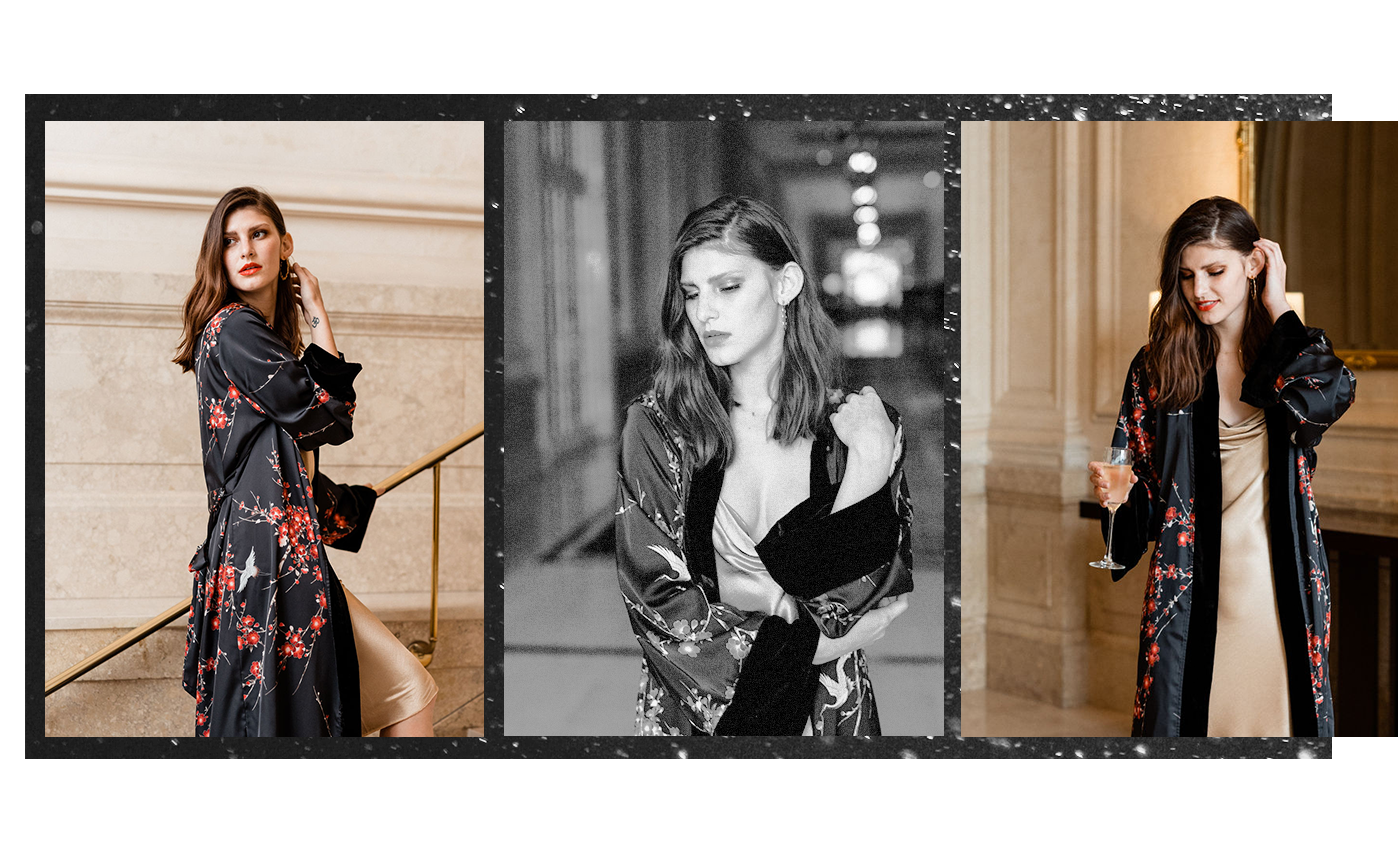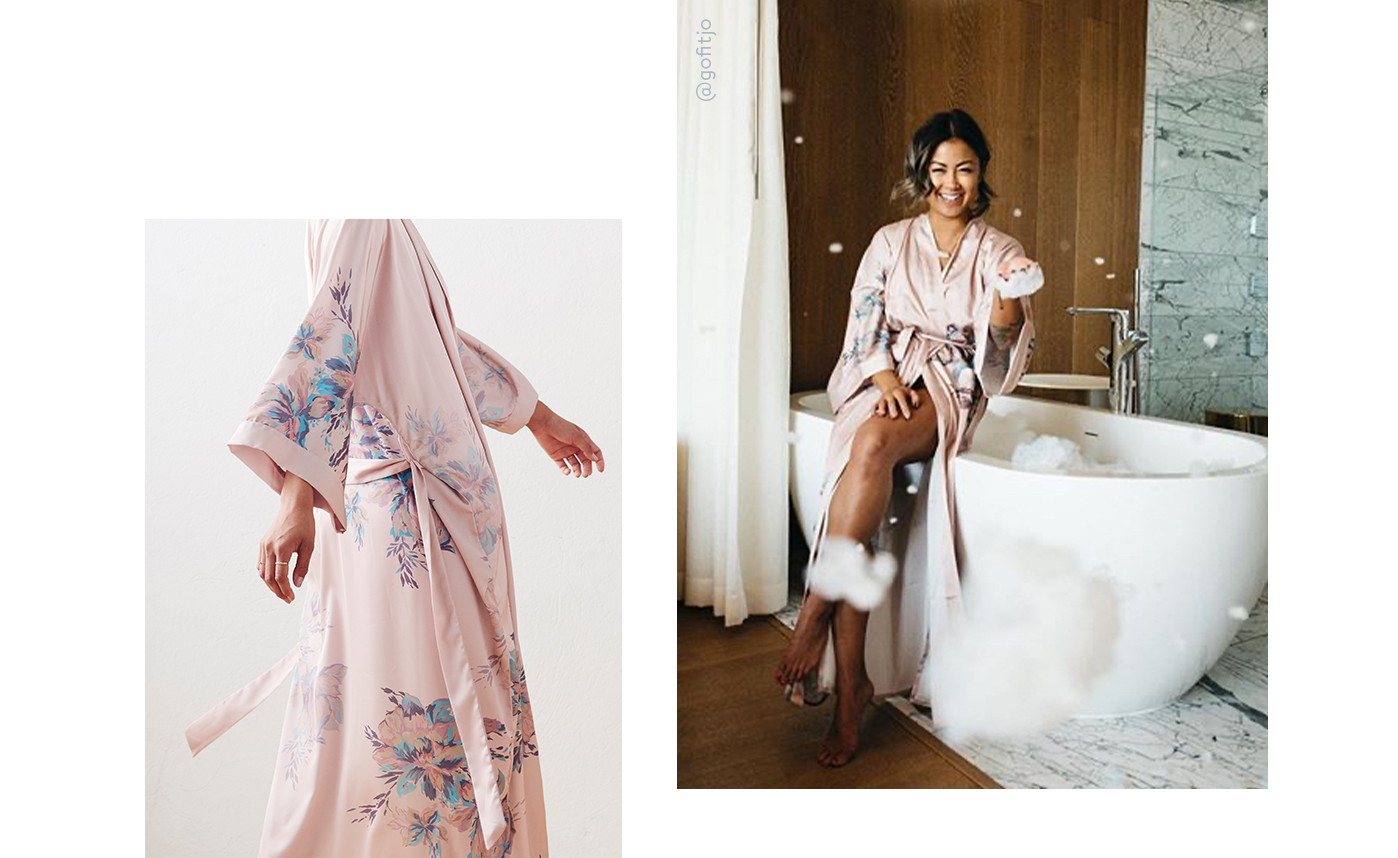 "This kimono is an exceptional piece of clothing, making me feed so very special wearing it. Unbelievable price for the quality."
SWAY THIS WAY
FOLLOW US @KIMANDONO_